Detached & town homes in Kitchener's Doon South
Life outside, in the city.
Live in doon's crossing
Nestled in the southern end of Kitchener, this Doon neighbourhood features an abundance of parks and natural areas – part of why it plays host to so many family-centric communities. Close to an abundance of amenities, schools, and just minutes away from the 401, it's no surprise that the Doon's Crossing site is the centre piece of this neighbourhood.
Ensconced in family-focused neighbourhoods and environmentally-preserved greenspaces, Doon's Crossing captures the best of both worlds. While close enough to the city to enjoy its conveniences and amenities, it's nestled by kilometres of trails that offer plenty of room to roam.
Thoughtfully-designed, spacious interiors are beautifully appointed – and the result isn't just a home… it's an oasis. Natural beauty, creative architectural designs, modern construction methods, and superior finishes – it's a winning combination that sets this development apart from the rest.
REGISTER TODAY
The ultimate vision for Doon's Crossing is to provide homes with superior design and finishes – and built for all stages of family living.
Register to stay in touch as we will release more details over the coming weeks.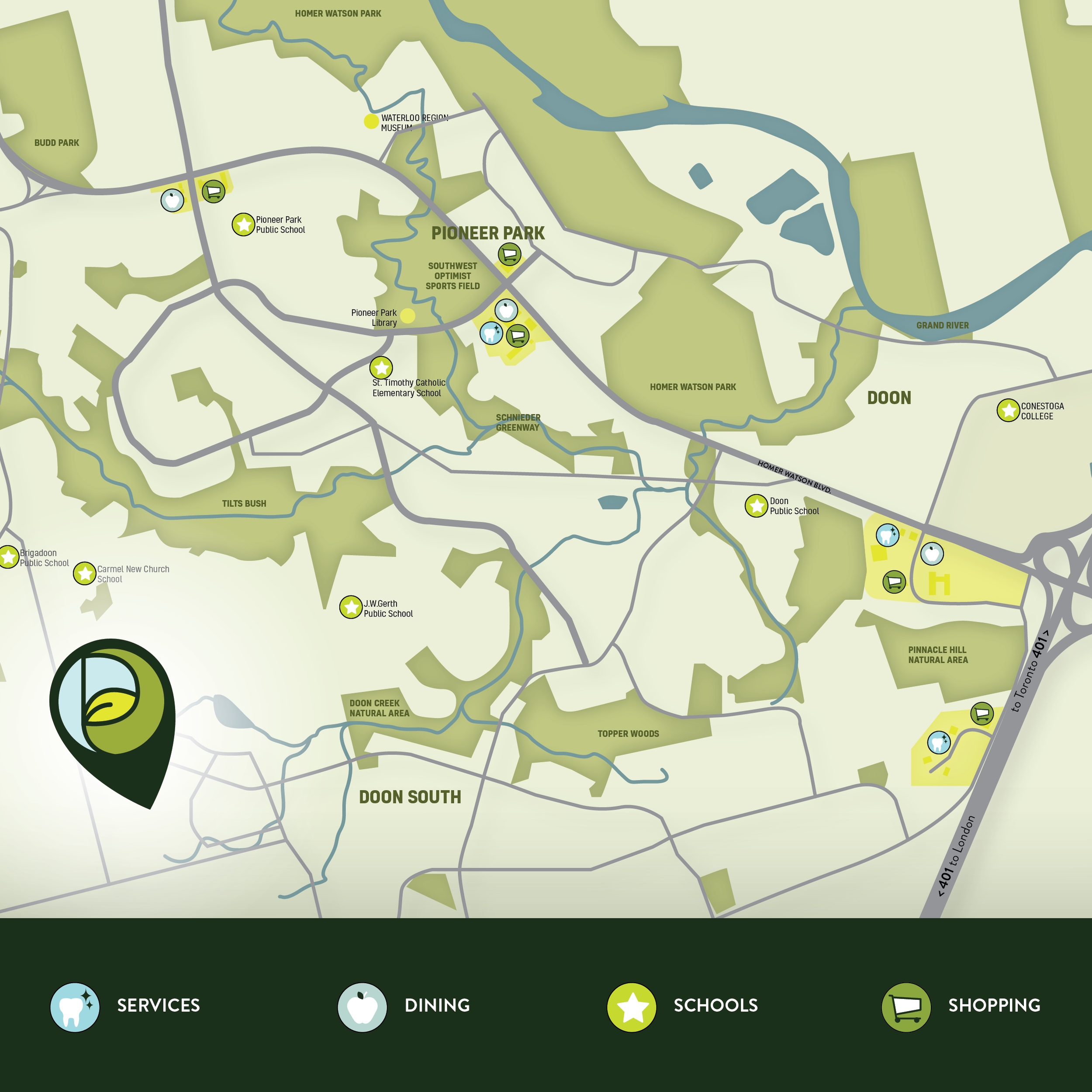 MAIN FLOOR: 839 SQ. FT. | SECOND FLOOR: 949 SQ. FT. | TOTAL: 1,788 SQ. FT.
THE BONNIE
MAIN FLOOR: 897 SQ. FT. | SECOND FLOOR: 1,208 SQ. FT. | TOTAL: 2,105 SQ. FT.
THE SPRINGER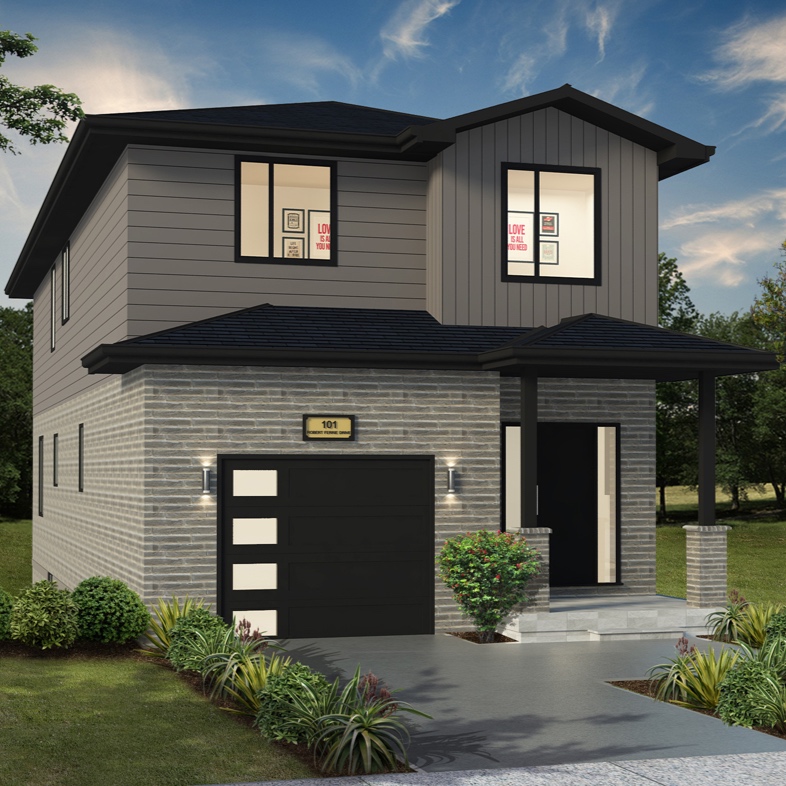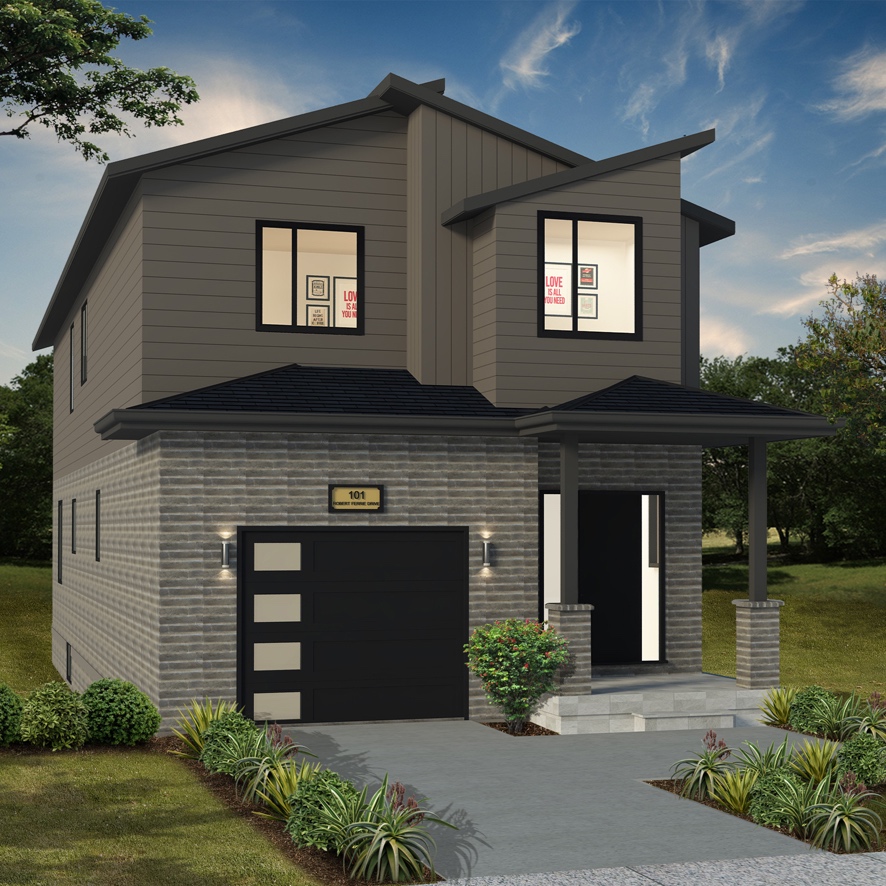 MAIN FLOOR: 1,066 SQ. FT. | SECOND FLOOR: 1,311 SQ. FT. | TOTAL: 2,377 SQ. FT.
THE PERINE
MAIN FLOOR: 1,034 SQ. FT. | SECOND FLOOR: 1,391 SQ. FT. | TOTAL: 2,425 SQ. FT.
THE FERRIE
MAIN FLOOR: 1,078 SQ. FT. | SECOND FLOOR: 1,470 SQ. FT. | TOTAL: 2,548 SQ. FT.
THE DUNDEE
doon's crossing | 30 - 36' lots
standard features + finishes